The WWW VL: Mycology

The WWW Virtual Library: Mycology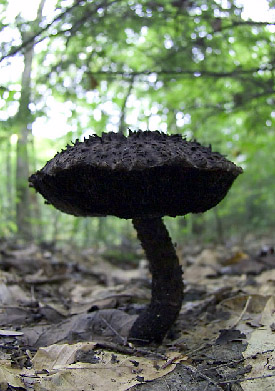 Hello, myco-explorers.
These pages are an internet relic. Updates ceased in 2005, when the phenomenal proliferation of internet resources made it impossible to keep up, and support for the search function became unavailable. This site had a solid 12 year run of exponential growth. I regret I can no longer add new sites nor correct old URLs. Today, Google is a sophisticated way to find just about anything, if you're a little crafty with your search. I am Kathie Hodge <kh11@cornell.edu> and you might enjoy my new endeavor, the Cornell Mushroom Blog.
Welcome! These pages summarize internet resources of interest to mycologists (biologists who study fungi). Choose your favorite topic in the directory below or try the big hairy INDEX.
The WWW Virtual Library is a distributed and comprehensive catalog of internet resources maintained by volunteers. See also other branches in the Biosciences, or view the full subject catalog. Your curiosity about the WWW VL: Mycology, and your indecision concerning which sites to visit first might be alleviated by reading a bit about these pages.
The photo of Strobilomyces floccopus at left was taken by Kent Loeffler.

---
Can't find what you're looking for? Try Google.

last modified 15 December 2005, © Kathie Hodge
send information on new resources to kh11@cornell.edu
Home, sweet home is http://mycology.cornell.edu/ please update your links.